Weddings at Sugar Beach Cove Maui
This beautiful beach cove is located on the north end of Kihei, Maui.  Sugar Beach Cove is close to Maalaea, Kihei and Wailea. Busy and crowded Lahaina and Kaanpali are only 35 minutes away.( Scroll down to see photos)  Of all the locations we offer, this one will have the least amount of beach goers. This beach is not typically frequented by many people. One can always expect a great sunset at this location. Scenery includes black lava rocks, and palm trees. This beach is easily accessible.There is a beach parking lot.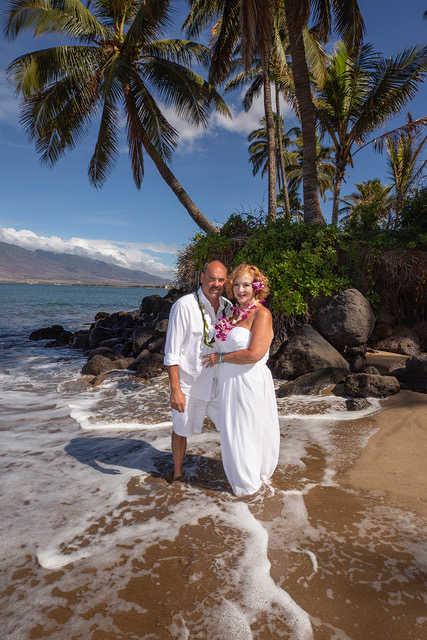 For more Maui beach locations, gardens and church click here.